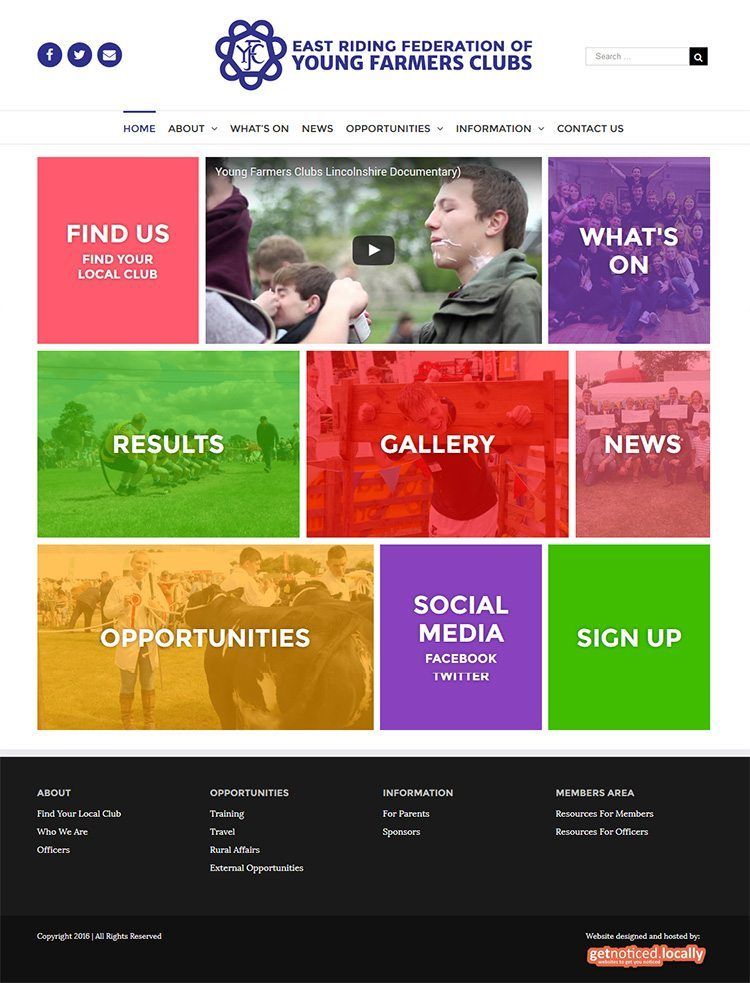 East Riding Federation of Yorkshire YFC is one of the county federations that makes up the National federation of young farmers (NFYFC) – one of the largest rural youth organisations in the UK.
ERYFC approached us wanting a website that looked much more modern than their previous ageing website. They wanted the club's officers to be able to log in to the website independently and edit it. The website enables the club to share a range of information with their current members including some password-protected areas of the website.
The website also contains an interactive map which enables potential new members to find their nearest club by entering their postcode.
Interested in Our Web Design Services?
Don't hesitate to get in touch with us if you would like a FREE no-obligation quote or would just like to know more about our services. Get Noticed Locally are a Hull web design company who work with businesses of all sizes, regardless of whether you already have a website or would like a brand new website building.